Bespoke
Introduction
As well as designing stuff for my own use and sharing it with others, I undertake custom design, build and consultancy work. Below is a selection of completed work.
Sub-woofer Plate Amplifier
Don't let the title fool you, this was much more than just a plate amp. The project was commissioned by a premium product designer and, working with him driving the aesthetics, the whole design evolved around meeting high artistic, technological and audiophile goals. It was designed from the ground up to be self-contained, truly awesome in quality and capability.

Massive linear power supply, multiple input source and daisy-chain flexibility, and full analogue processing facilities were incorporated together with a class-d power amplifier module.

Client quote: "When my friend and I first sat down to listen to the sub, our expectations were modest, we just hoped it worked. It had taken nearly two years, lots of problems with the cabinet, and the electronics. However when we listened to the battle scene from Master and Commander the sub nearly knocked us off the sofa. It was trouser flapping bass, even more impressive as it came from a 45cm cube! It blows the socks off anything I've heard costing £2k+ and it complements my Highballs beautifully."
Downloads

PDF of block diagram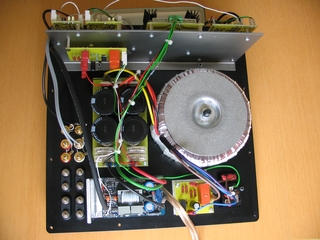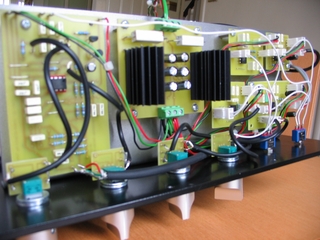 Input, Baffle Step Compensation and Volume Control
I was approached by a guy in Sweden who asked me if I could help him with his baffle step compensation (BSC) for his open-baffle speakers. I ended up doing a whole new design for him to provide a complete front end to his active crossover. The plug-and-play design enabled him to be up and running without touching a soldering iron and avoiding wiring mistakes.
Downloads

PDF of Bode plots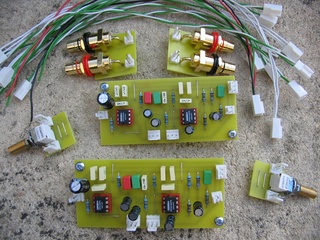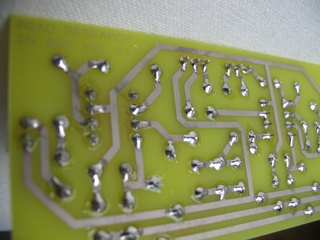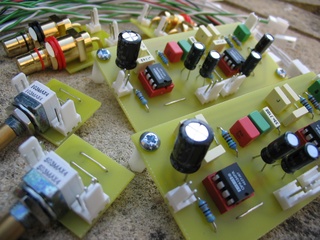 Please check back occasionally as more stuff will be added.

All content on this website Copyright © 2005-2023 Richard Read, unless otherwise stated. For commercial use please contact me.